Why Support NCA (Nancy Campbell Academy)?
With more than a quarter of a century of experience in educational excellence and moral leadership for youth, Nancy Campbell Academy has distinguished itself as a leading not-for-profit private high school in Canada, North America. Rich in tradition and vast in opportunity for capacity building, our Academy helps students realize their individual potential by fostering a spirit of service to society. Our commitment to help our students choose happiness as a lifestyle is realized through these capacity-building efforts. Studies show when people have purpose, they do better. Charitable works done for the betterment of mankind guided by a strong foundation of unifying principles improves the social fabric of society and liveability for all.
Nancy Campbell Academy students have a proven track record in serving communities around the globe. These students, with extraordinary experiences, feel happier and life seems more manageable for themselves and those they serve. We strive for more than an annual 100% university acceptance rate. A community of encouragement is developed on both our campus and residence. Life at NCA cultivates a deep compassion for self and others, preparing our students to be tomorrow's leaders and responsible citizens.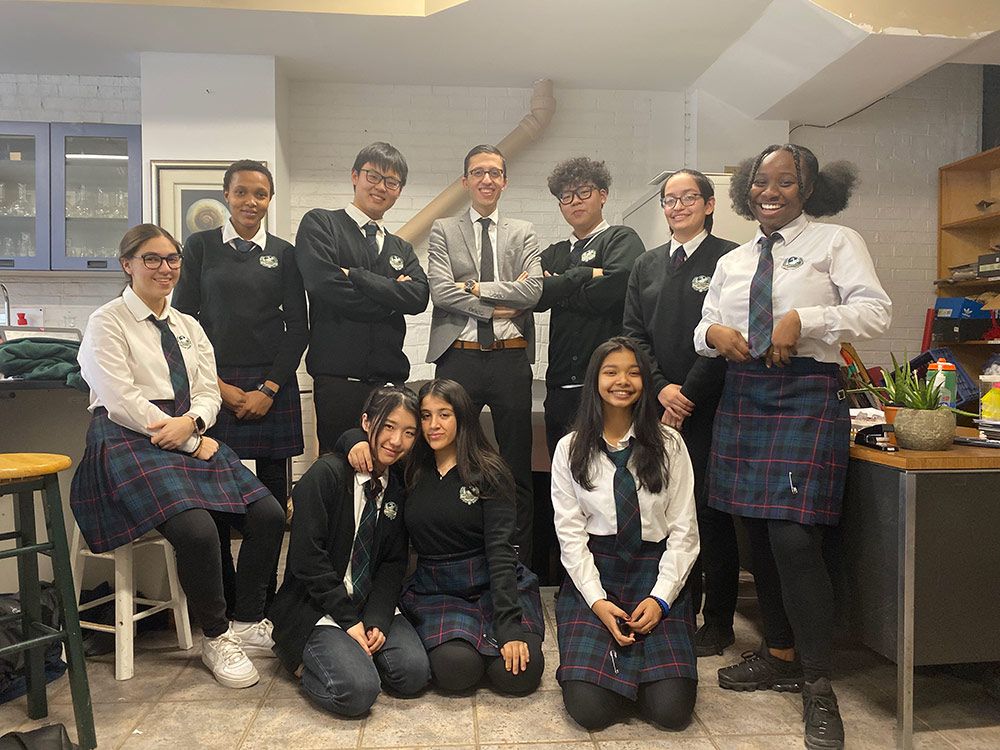 Your donation helps to keep the School strong. Rewarding opportunities for deserving students and the development of future leaders is what you can expect in return.
Looking for ways to help a student today?
Instructions for Payment to Nancy Campbell Academy
Select the gift you would like to donate. On the submit now form. You will receive an invoice that can be paid by credit card, cheque or transfer. By clicking pay now on the invoice. With all donations, income tax receipt will be donations over $25.00 CAD. Nancy Campbell Academy thanks you for making a difference in all of our futures. 
By Cheque:
Payable to "World Cit Education and Development"
45 Waterloo St. S, Stratford ON, Canada N5A 4A8
By Credit Card
Online donation page: www.nancycampbell.ca/donate
By Wire Transfer, Gift-of-Shares or Other
Please contact Nancy Elliott, Gifting Officer, Advancement Office. Please contact directly for a gift of shares form or other payment details.
(Telephone):  519-859-1997, ext. 1
(Email):  nelliott@nancycampbell.ca
(Mail):  45 Waterloo St. S, Stratford ON, Canada N5A 4A8
2
Donation Details - Part 1
3
Donation Details - Part 2
keyboard_arrow_leftPrevious
Nextkeyboard_arrow_right