Alumni
Success stories and testimonials from some of Nancy Campbell Academy's alumni students.
Dr. Amged Squires
Biomedical Physicist
Dr. Squires is a Biomedical Physicist that graduated from Cornell University. He has published numerous articles in notable journals such as Nature and European Heart Journal.
Dr. Iman Janemi
Dentist
Dr.Janemi graduated as class valedictorian from Nancy Campbell Academy with various scholarships and awards. He went on to graduate from Western University with a double major in Medical Sciences and Physiology. Dr. Janemi completed a Masters Degree at Robarts Research Institute in Neuroscience and graduated in 2011 after receiving both the Ontario Graduate Scholarship and the Canadian Institute for Health Research Scholarships. Dr. Janemi graduated from Dental school as the elected class president from 2011-2015. He received dual licensure to practice dentistry in both Canada and the USA. Dr. Janemi now owns and operates from his own practice in Glencoe, Ontario.
Dr. Lisa Cameron
Family Physician
Dr. Cameron was a recipient of a $100,000 Presidential Scholarship after studying at Nancy Campbell Academy. She went on to graduate from Simon Fraser University with a BSc. in Life Sciences. She graduated with a MSc. in Global Health from Oxford University and M.D. (Doctor of Medicine) from McMaster University.
Chen Zhou
Data Scientist
After graduating from Nancy Campbell Academy, Chen Zhou went on receive a Bachelor of Mathematics from the University of Waterloo. He then studied at Columbia University and received a Master of Arts in Statistics. Chen Zhou now works as a data scientist for Amazon.
Success Stories in The Arts
Allister Foster
Film Photographer
Allister Foster is a film photographer that has worked on many well-known films and T.V. series such as Sonic The Hedgehog, The Predator, Lost In Space, The Chilling Adventures of Sabrina and more.
Jordan Kotras
Film Director
Jordan Kotras is a film director that has worked on many well-known films and T.V. series such as Sex Education, Casualty, Industry, Flying Tiger and more.
Nakasuk Alariaq
Native Textiles Artist
After attending Nancy Campbell Academy, Nakasuk Alariaq went on to earn a BFA and MFA from the University of Western Ontario. She specializes in native textiles and has been featured at galleries nationwide. Alariaq also often writes for the publication Inuit Art Quarterly.
Lua Shayenne
Professional Dancer & Instructor
Lua Shayenne is an internationally acclaimed, award winning performance artist and a dance instructor at Ryerson University. Shayenne brings African dance, music, storytelling and culture to grassroots organizations and schools all over Canada and Europe.
Entrepreneur Success Stories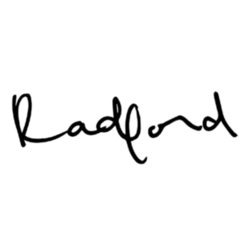 Victoria Radford
Celebrity Makeup Artist & Makeup Line Owner
Victoria Radford is a celebrity makeup artist and skin expert driven by a fearless approach to beauty. Inspired by her 15-year experience in beauty and holistic medicine, she has designed a new approach to skincare and makeup, with products and treatments designed to meet her clients' busy lifestyle.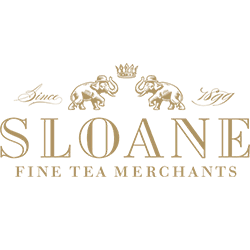 Hoda Paripoush
Tea Sommelier & Owner of Sloane Tea
The Sloane story is about beauty. Beauty as told through the senses of taste, smell and sight. Beauty as experienced through the remarkable taste of their teas, as well as the beauty of the colour in your cup and the enticing aromas.
Anthony Giugno
Application Developer & Creator and Owner of B4Grad (Over 2 million downloads!)
There's almost nothing worse than giving yourself a headache trying to memorize 20 pages worth of syllabi, straining your eyes to see tiny font every time you forget due dates, which is — let's be real — always. But now with B4Grad, you can stop squinting and stay on top of things with just a few taps on your phone. B4Grad is a productivity app designed to help your decaffeinated brain focus on upcoming assignment due dates, exams and lectures.
Robin Ercul
Multi-Locational Tim Hortons Franchisee Owner
After graduating from Nancy Campbell Academy, Robin Ercul and her husband chose to pursue the franchisee dream. They now own multiple Tim Hortons restaurants across Northern Ontario.
Liberal Arts Success Stories
Dr. Surer Mohamed
PhD. in Political Science
Surer is a PhD graduate in Politics and International Studies (POLIS) at the University of Cambridge. Her doctoral research considers post-conflict urban reconstruction and conflict-related property disputes in Mogadishu, Somalia. Surer's research engages debates around the politics of urban belonging in Africa, the aftermaths of political violence in cities, as well as offering a reading of Somali politics that moves beyond the stale categorizations of anarchy and tribalism. Surer is the recipient of the David and Elaine Potter Cambridge Trust Scholarship, and she is a Social Sciences and Humanities Research Council of Canada (SSHRC) Doctoral Fellow.
Sandra Biskupski
PhD. Candidate in Women's Studies, Gender & Sexuality
After attending Nancy Campbell Academy, Sandra Biskupski graduated with a B.A. in Global Development Studies and an M.A. in Women's Studies in collaboration with Transitional Justice and Post-Conflict Reconstruction. She is now a PhD candidate at Western University in Women's Studies, Gender & Sexuality.
Marjan Batchelor, LLM
Lawyer
Marjan Batchelor, a Nancy Campbell Academy Alumnus, is now a senior associate at one of the largest law firms in America, Mayer Brown. Batchelor obtained her bachelor degree from York University before attending the University of Minnesota's Carlson School of Management to obtain her B.S.B. in Human Resources and International Relations with Honours. Batchelor then went to Boston University School of Law and obtained her J.D. in Law and a certificate in Litigation and Alternative Dispute Resolution with honours.
Dr. Alexander Miloff
Psychologist
Dr. Miloff received his undergraduate degree, a Bachelor of Life Sciences from Queen's University. He proceeded to earn a Masters of Public Health from Brag University in Bangladesh before attending the University of Ottawa and receiving an M.A. in Counseling, Psychotherapy and Spirituality. Last year, Dr. Miloff graduated from Stockholm University in Sweden with a PhD. in Psychology. His thesis concerned treating arachnophobia through the use of Virtual Reality headsets.
Are You A Nancy Campbell Alumni?
We would love to hear from you about your time at Nancy Campbell Academy and to catch up on where you are now.
keyboard_arrow_leftPrevious
Nextkeyboard_arrow_right